This is a line from one of LittleTDJ's favorite cartoons, Team Umizoomi.  Briefly explained, the team of miniature superheros is given a mission each episode to help a child with a big "problem".  During this particular episode, the team is riding along on a train that is powered by bouncing shapes.  Rectangles are good shapes that should be "eaten" because they will fuel the train and increase the speed.  All other shapes should be "jumped" because they are bad for the train and should be avoided.
As I float along in this fuzzy existence of mine, I'm reminded that I have a daily choice.  Life dealt me a devastating blow on June 9 when my husband passed away suddenly.  Instantly the fabric of my life was ripped under me.  From the moment when everything changed, I've had two choices – survive or crumble.  Or as LittleTDJ might say, eat it or jump it.  My definitions are a little more complex than the ones from Team Umizoomi though.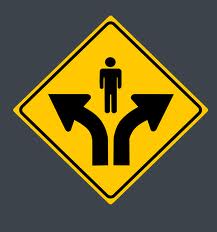 Each day that I drive to work without getting lost on a route that I've taken for 8 years, I've eaten it.  Eaten the pain and allowed the feeling to somehow strengthen me.  Every time that I don't shatter when LittleTDJ says or does something in the eerie likeness of his father, I eat it.  I swallow the sorrow in a way that helps to fortify my soul.  Every moment that I open the mail box to a legal or financial document addressed to MrTDJ and I don't dissolve into a puddle of tears on my front steps, I've eaten it.  Absorbed the tears and allowed my heart to feel their sting.  The loss is real and at times the pain is still fresh and raw like a new paper cut on your hand.  The initial sting is sharp but the pain builds over the next few hours/days as you try to use that hand in a useful way.  Dare you forget for a moment that you've gotten a paper cut and do something silly like squirt hand sanitizer on the affected area.  Yikes!!!  A fresh, deep, new round of pain.
I mustn't surrender to it but I most certainly must eat it.  If I don't let the pain happen, I will delay the grieving and healing process.   If I try to jump it for happier times, I truly believe the future will bring even tougher times.  The shapes that I am eating are hard, with sharp corners.  But I realize that jumping over them and avoiding the impact they would have if I were to eat them would be unhealthy.  I am learning to use the pain as fuel and motivation.   Although they don't taste good, I know that in the long run, they will help to fortify me.
I MUST eat it, see it, and feel it because IT IS REAL.  Jumping it, ignoring it or pretending that I'm only mildly affected by it would not be an honest reflection of my heart and psyche.  Although ignoring those things would seem to "speed up" my train, doing what's hard is surely what is required here.   I'm sure there are those that have tired of my journey, either through this blog or in real life, but I'm not really worried about them.  Until my husband passed away, the life struggles that a widow/widower would endure felt very abstract to me.  I suppose that's the way of any life shaping event.  You don't know until you've been there or traveled closely with someone else on that road.
I write because I can. 
I write because I must. 
I write for myself but I do choose to make some of my writings public.  I'm touched that people have the desire to read.  However, if my readership were zero, I'd still hit the publish button.  Writing brings me peace.  I write, then I release it, allow myself to breathe just a little, and then it's time to repeat it all again.
write. release. breathe. repeat.
I give a deep and sincere thank you to the very talented Kim, from Her Name is Kim Graphic Design Boutique.  She got into my head, dealt with my crazy and delivered EXACTLY the vision that I had for my online presence.