Hey world!!  Thanks for stopping by!  Who am I?  That's a great question.
Taya calls herself a Native New Yorker since she was born and raised there; however the Baltimore metro area has been home since 2012.
She has been writing as MrsTDJ since 2006.  "Write. Release. Breathe. Repeat." is beyond a tag line for her blog – it's a mantra Taya has adopted and shared with her readers.   She's a rebel who breaks blogger rule #1 – post on a regular schedule.  Her readers don't mind, as they ride the emotional waves while she navigates life as an expressive, vulnerable, humorous and audacious widowed mother of an autistic toddler.
Upon the death of her husband in June 2012, Taya made bold decisions to no longer be afraid of her dreams and has set out to redefine her purpose while caring for her son.  She reflects on her 20 year relationship with her husband in this post, Love of a Lifetime.
She was introduced to the Listen To Your Mother project when she was chosen as a cast member for the 2013 DC show.  In 2014, Taya sought to bring the LTYM project to Baltimore, MD.  Now in its second year, Taya serves as co-producer and co-director.  In addition, Taya was asked to join the LTYM National Team as the Diversity and Inclusion Outreach Mentor in the fall of 2014.
She is writer, speaker, panelist, and workshop facilitator.  Taya has turned her passion for writing and sharing her personal story into a mission to help others overcome adversity through storytelling.
She can be reached via email at taya@mrstdj.com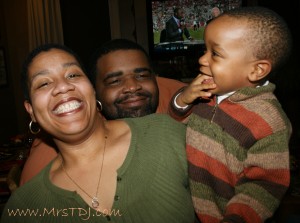 "…and that visibility which makes us most vulnerable
is that which also is the source of our greatest strength."
– Audre Lorde
"The moment we begin to fear the opinions of others and hesitate to tell the truth that is in us,
and from motives of policy are silent when we should speak,
the divine floods of light and life no longer flow into our souls." 
– Elizabeth Cady Stanton